THE FUTURE IN PRE-PAINTED STEEL
KIWICOLOUR® IS KIWI STEEL'S PRE-PAINTED RANGE OF STEEL PRODUCTS DEVELOPED SPECIFICALLY TO WITHSTAND THE HIGHER LEVELS OF UV AND SALT AIR IN THE NEW ZEALAND ENVIRONMENT. Committed to ongoing product development and innovation, KiwiColour® is excited to bring to you our new VITOR+ and VITOR+ZX range of prepainted steel. Utilising new and improved paint formulations developed for our harsh New Zealand environment and increased zinc-aluminium coatings of 200g/m2, Kiwi Steel is now able to offer extended warranty periods for severe environmental zones up to 100m away from the coast for VITOR+, and in very severe environment zones up to 50m away from the coast for VITOR+ZX.
KIWICOLOUR® APPLICATION
     Roofing
     Flashings and Fascia
     Spouting Systems
     Garage Door
     Exterior and Interior Cladding
     Insulated Panel
     Electrical Appliances
     General Building Products

KIWICOLOUR VITOR+
VITOR+ has a highly durable coating designed to give maximum colour retention and high formability. VITOR+ products are for intended use in moderate and severe environments at least 100m from the coast. VITOR+ is available in both 0.4mm and 0.55mm base metal thickness, with others by enquiry. All VITOR+ 0.55mm material is pre-painted on both sides providing the highest levels of protection.

KIWICOLOUR VITOR+ZX
VITOR+ZX offers extremely high durability and formability, outstanding gloss and colour retention while providing the ultimate in weather and chemical resistance as a result of exceptional molecular bond strength. VITOR+ZX products are ideal for very severe marine environments while offering an extended warranty if used in moderate environments. All VITOR+ZX is pre-painted on both sides and is available in 0.55mm base metal thickness, with other thicknesses by enquiry.

KIWICOLOUR LUX
Lux is a revolutionary and unique new product that will change the way you approach building materials. Experience the strength, versatility and durability of pre-painted steel while enjoying the visual appearance of other materials such as Wood, Zinc, Corten and Fabric. Lux utilizes PVDF paint technology ensuring Lux will withstand severe marine and industrial environments. The pre-painted and printed finish is applied through a three bake process, further enhancing durability and corrosion resistance.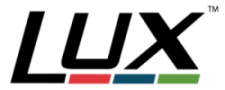 KIWI STEEL – OTHER STOCK ITEMS